About The Owners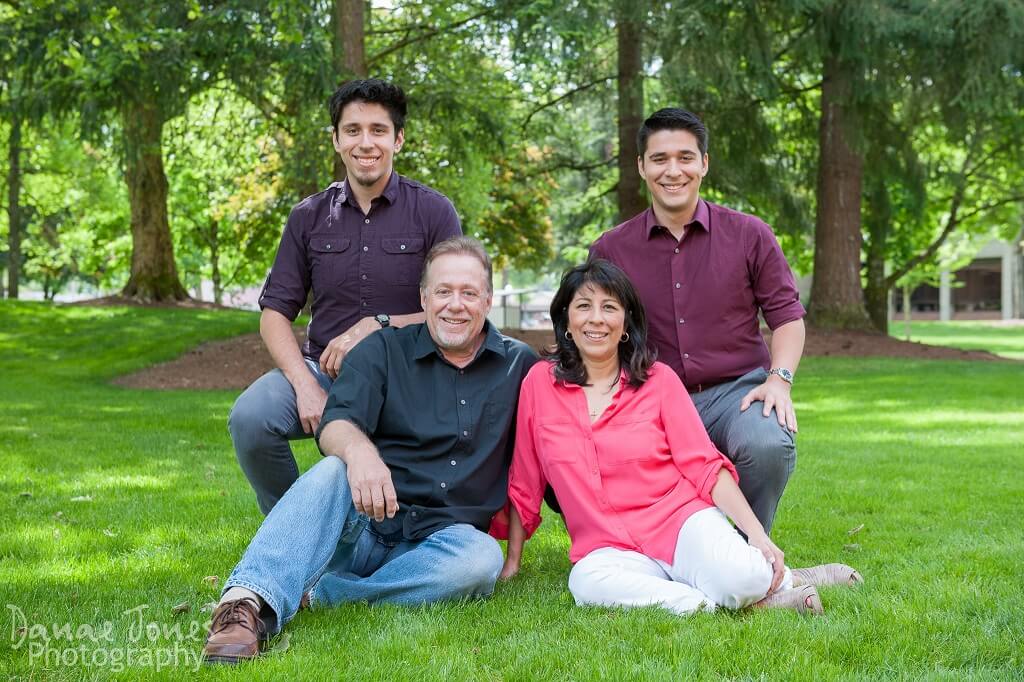 Hello, My name is Brian Collins. My family and I have lived in the Willamette Valley for 23 years. I grew up in Lake Havasu City, Arizona. I came from a place that in a good year received 1.5″ of rain, quite a contrast. I have two wonderful sons, a wonderful wife 🙂 and two really cool dogs. I worked 25 years for Hewlett Packard. My division was then sold to Polycom where I was asked to move to. I worked there for 4 years before getting laid off! Then I had quite a health scare one month later and decided the stressful life I had before could not continue.
What to do now? Well there were not a whole lot of options since I needed to find a less stressful job and high tech was not the answer. I searched the Internet and found out about the Pooper Scooper Biz. At first I thought no way this will fly. Then I thought about it more and started to think how cool this job could be. I LOVE dogs, I really like helping people and it can be our own business and I am the boss (well really you, the customer, are the boss ) but I like that kind of boss. So we started our little venture in August of 2015. We were really excited because the next day we had a call for service. Then the phones went silent for two months!! Oh no, did we make a mistake. We then got a call from the local newspaper and they did an article on our little business. Then things started to pick-up 🙂 Every month we are now picking up 3-5 new customers and things are really moving. So happy this has worked out and we plan to do this a long time and expand into many more areas in Western Oregon. I really love this business.  We are helping people get back some time in their busy lives or we help someone who cannot physically pickup after their pet anymore.  We are very happy to be able to help others.
A big thank you to all our current and future customers. We are at your service! Welcome to Dispawsal…
Many people would agree, being a dog owner is one of life's big joys, a source of unconditional friendship and companionship in both good times and bad.  It also comes with responsibilities.  For those with yards this includes the unenviable task of cleaning up dog waste, a chore that's not only work, but often involves pinching the nose shut.
In the Willamette Valley area an alternative to time spent dog waste cleaning has presented itself.  Dispawsal offers once a week, twice a week and bi-weekly service. We also provide one time pet waste removal, as we all know it is easy to get behind on these tasks and the doody PILES up quick! Let Dispawsal help you get things looking great again.  All at an affordable price, done by a friendly face and the customer doesn't even need to be home to have their yard clean.  The early response to the innovative service has been very enthusiastic.
We're happy to take care of dog waste issues and leave a yard looking good and hygienic.  It's one less chore to worry about, and you can count on us to exceed expectations. Click HERE for Testimonials.
Keeping a yard free of doody gives benefits far beyond appearances.  Picking up after a dog (or dogs) regularly helps reduce a wide range of disease carrying bacteria as well as rodents and those pesky flies.
Dispawsal LLC serves the Willamette Valley towns of Albany, Corvallis, Philomath, Salem, Keizer and Lebanon, along with the smaller towns in-between.
Dispawsal is licensed in the state of Oregon and is a fully insured company through Pet Sitters Associates. 100% Satisfaction Guaranteed. If you are not happy please let us know and we will fix it.
See Dispawsal in the local news about starting a scooper business.